Where learning your type is
just the beginning of
a whole new story...
Team Building, Training, and Coaching to Discover Your Type, Improve Your Relationships, and Experience Transformative Growth
What is the Enneagram?
The Enneagram (pronounced ANY-a-gram) is an ancient tool that describes nine distinct ways of thinking, feeling and acting in the world. Without even noticing, these nine patterns of being influence our life, our love, and our work. Through these online courses and understanding the Enneagram, we have the opportunity to move from predictable patterns toward a more full and present life.
Julie
Type 3
"I've learned to just open myself up to be a real person as opposed to masking -- hiding behind walls trying to cultivate an image that I think someone else will want to have an acceptable me."
Adam
Type 7
"I realized that everything I do is motivated by avoiding painful things."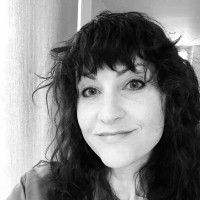 Sarah
Type 4
"I'm going to appreciate exactly where I am and what is happening in this moment, which doesn't come naturally to me."
About Me
Jim Gum is an Enneagram Trainer, Teacher, and Coach based in Kansas City. Since discovering the Enneagram in 1991, he has been committed to both learning about the system and sharing it with others. 
Jim is a certified Professional of both the Chestnut Paes Enneagram Academy (2021) and Narrative Enneagram (2017) and an accredited practitioner of the iEQ9 assessment.
He is passionately committed to sharing the Enneagram as a tool to help individuals and groups write a brand new story... one of greater self-awareness and compassion. 
Let's Get Started!
Let's explore the ways we can bring the insights of the Enneagram to you, your team, organization, or workplace.
Join Our Email List!
Sign up for periodic updates and offers.